Граффити (Graffiti) is a form of expression using lettering and painting on properties, usually without the owner's consent. It has existed since ancient time and is worldwide sprayed.
Graffiti is often considered as a form of rebellion from young people, and might have different meanings from political concern to artistic expression.
On the Arbat, there is a wall dedicated to Viktor Tsoi, leader of the legendary rock band Kino, who died aged 28 in 1990 in a car crash. Over the years, the wall has been covered with messages and drawings from fans, to such a point that nowadays it is nearly impossible to see anything.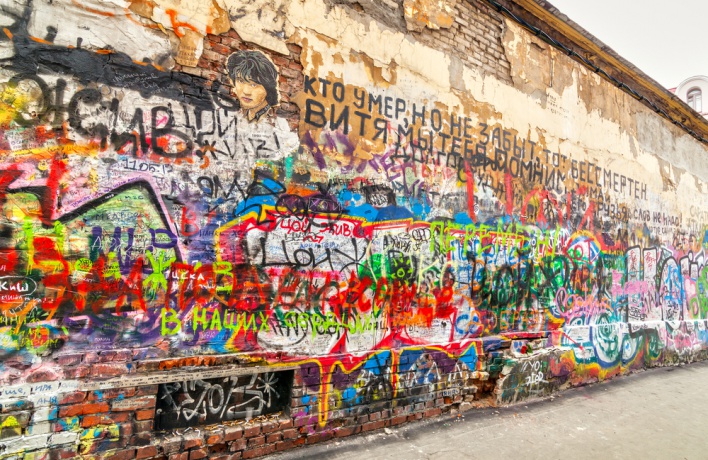 But graffiti can be found almost everywhere. Moscow authorities have even concluded contracts with some street artists.
Some are more artistic:
Some can be very pastoral:
And some just bring colours and fun: